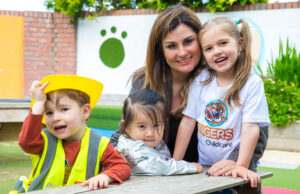 The RTE investigative documentary- Behind Closed Doors", that aired last night struck a chord with so many people and uncovered some very distressing practices from one creche chain in Dublin.
I feel as the owner of one of the larger creche chains operating in Ireland I need to voice my thoughts on the programme and the wider issues it raises, on behalf of my hard working staff (who are my business) and my dedicated parents who entrust us with their precious children.
I also want to offer advice to the many concerned parents out there and try to answer the question: Is this reflective of the industry as a whole?
Children are the some of the most vulnerable people in our society. They hold all the same rights as adults, but they are vulnerable because they are relying on adults to do the best for them and assert their rights.
At a time when they are developing into the adults they will become, they rely on those around them to make sure that they get the best chance to have the best outcome for a successful future.
We as adults are tasked with making sure they reach their own unique potential.
Where we don't set children up to have the best, it is shameful.
The childcare industry as a whole in Ireland has evolved significantly in the past 10 years. This is due to a mix of:
A need to increase our labour force by encouraging parents back into the labour market
Our understanding around the importance of early years education in a child's life and the benefit it gives a child, family, society and the economy
The airing in 2013 of the RTE Primetime exposé, "A Breach of Trust" which showed the need for increased education of staff and tighter regulation in the sector.
The childcare industry we now work in is one I am proud of. Internationally we stand out. It is an industry of hardworking dedicated staff, who for the most part thrive for the best outcomes for children.
So why are the awful practices that we saw last night still happening? How can we prevent them in future and do parents need to be concerned about their own childminding provider?
Understanding the Industry
We now work in an industry where we understand what good quality early years education is. We understand the benefits of this education to society, the exchequer, the economy but most importantly the importance to families and children.
We have had the benefit of having a forward thinking minister in Katherine Zappone, who has a passion for what she does and has brought about great improvements to funding and structures. I think she herself knows we are not fully there yet but we are on the right path.
We have an educated labour force – one that admittedly is not paid well enough but one with people who thrive on the rewards of seeing the children we care for develop and triumph. It is no longer an industry you can work in unless qualified, thus washing out anyone that may come to work for the wrong reasons.
We have funding that from October 2019 will see all children able to access childcare regardless of their economic status. We have a model of funding for those with additional needs that sees supports put in place so that all children can access education.
We have recently extended regulation to include school-age children, meaning better quality and standards for all and not just early years.
So do we still have poor creches? Yes we do, But the question is why? I feel that it is a complex problem, but one with solutions.
Solutions:
Parents need education. Parents need to be educated as to what is good quality childcare and what are their rights.
I would encourage parents to ask questions until they feel comfortable with a facility's staff and its practices. Knowledge can lead to empowerment in making the right choice for your children.
So what questions should parents ask and what are potential red flags?
Who is my child's carer and what is their qualification?You should know at every stage who is caring for your child and their qualification and experience.
Who is my child's key worker?Your child should have the same key worker for prolonged periods. As a child develops they need to build strong relationships with key staff in order for emotional development to be successful.
How often will I be able to get feedback on my child and his or her development?You should have constant feedback on your child – both formal and informal.
What is my child's individual care plan? Although children are in group care, the curriculum and plan for your child should be unique to them. The planning of your child's development should also be visible and open to you.
How are children settled for sleep time and comforted if distressed? Sleep and rest should be led by the individual child's needs and not the service's needs. You should ask how children are settled and the policy on children who get upset or cry.
Can I stay until he/ she is settled in?You should be encouraged to stay should you wish to during settling in. This will help you become accustomed to the general feel or ethos of a service.
Can I visit any time I like?There should be an open-door policy where you can enter a setting at any stage.
Can I see the play items for my child?Play should always be central to your child's day. The classroom should contain items at the child's level and there should be an abundance of materials in good working order.
Is there a relaxation area?There should be areas in a room for relaxation as well as play.
Do you use bouncers and what are they used for? In most good facilities there are no bouncers.
What about practices for nappy changing and feeding?How often are they changed, what is the routine, how long is taken? Good nappy changing should not be a conveyer belt of children but an important opportunity for individual care time – songs, lessons in handwashing, finger and toe counting. Similarly food times should be happy communal events where all children sit together. Once a child can sit unaided they should be sitting at a table enjoying this occasion.
What is the art and classwork plan? Children should be encouraged to be individuals and class and artwork should not be repetitive. A perfect wall display shows that children were not allowed self-expression. You should see the child's work and not the adults.
How are staff rewarded, encouraged, trained?Staff should have very regular supervision and meetings with managers allowing them to raise any issues or concerns. Continuous professional development isn't obligatory, but if it's available and paid for by the owner it is indicative of a very good facility.
How many people hold first aid and child protection? Standard practice is that one person trained in first aid is always on site and that two people are trained in child protection. Best practice is that everyone is trained in both areas.
If we have concerns how do we address these?There should be a clear way or addressing concerns if you have them.
Red flags
– It is not normal to hear constant crying in a service.
– Language used towards children should be positive, explanatory and always calm.
– You should never see a carer on a mobile phone.
– Young children should not spend long amounts of times in seating. At Tigers Childcare, we would discourage the use of bouncers or stand-alone high chairs for young children.
– Behaviour management for children should always be looking to encourage self-regulation and personal development and not overly penalising.
– Make sure checks and audits are in place for you to view.
– You should feel your child is loved and cared for by the staff.
– You and your child should always have your views acknowledged.
Parents pay a high price childcare but often do not know how to address things when they go wrong. No childcare setting will ever be perfect however, it is how a centre manages the mistakes or mishaps that matter.
There is a need for further investment. 
Childcare is still underfunded. This leads to low pay within the industry and most importantly sustainability issues.
A lack of funding leads to many staff exiting the industry and high staff turnover. This all effects quality. Quality services rely on good quality staff who can be retained over time.
Sustainability is also an issue. The initial soundbite released from RTE points to a member of staff stating "This is a business". This in effect is true. You cannot have high quality centres if they are not sustainable as a business. However sustainability can cause creche owners to make decisions based on profit and keeping themselves open rather than focusing on quality childcare provision.
We cannot blame staff for poor quality if we have not given them the tools to do their job. We would not ask a doctor to perform an operation without the tools he needed to complete the job successfully.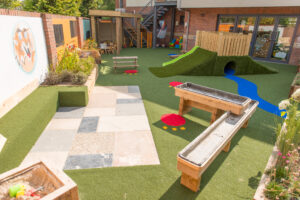 Inspectorate changes and training.
Currently we have a very robust inspectorate model but more needs to be done.
Tusla looks after general inspections, complaints and child protection concerns.
The Department of Children and Youth Affairs look at educational inspections for ECCE classes.
We engage with Pobal for funding inspection.
Where food is served Environmental Health Officer inspections take place.
Our inspection model is difficult and far more stringent than in other countries.
The main issue with this model is that outcome of Tusla reports do not transparently rate a service. Basically for parents it is not straightforward and confusing to understand and judge a report.
One minor non-compliance stands out as much as a fundamental serious non-compliance. For example, not having enough plasters in the first aid box is just as non-compliant as a serious child protection issue when reading reports.
Published reports sometimes use the old inspection model, and some inspections are only focused on certain areas of the regulations meaning, two non-compliances can seem low but only two areas of regulation were inspected.
From a service point of view, an inspection experience in one service can be very different from another depending on the inspector.
The treatment and inspection experience will always be the same regardless of the individual carrying out the inspection on the day. Providers and parents should know the process is transparent and fool proof.
In some cases our standards are also outdated, with no flexibility when we want to act in the best interest of children. To give an example of this. Children now regularly co-sleep with adults and are not used to sleeping in rooms alone. International practice has shown us the emotional benefits to the child's emotional development from co sleeping. It helps with attachment. Internationally I have witnessed baby rooms with co-sleep areas with crawl in bassinets. Children self-regulate and sleep when tired. Carer's are present at all times to supervise children for safe sleep practice. Under Irish regulation this is not allowed. I have also seen outdoor play and risky play areas found non-compliant when again they are for the best needs of children's development.
We also have issue with sanctions and shut down of non-compliant poor services. The system is slow and operators can continue for long after poor reports.
A system for Ireland- linking inspections and quality with funding for places and staffing
The changes needed in both funding and inspectorate are linked. However I feel Ireland has a real opportunity to take these issues and make a robust childcare industry where high quality is all that exists.
I believe the inspectorate needs to be updated and linked to funding streams. A rated system of inspection could help solve a lot of issues. Where a rating is below a certain level this would have financial funding implications for providers forcing them to either to make improvements or become unsustainable.
Improved closure sanctions to close poor services.
Further training should be provided to inspectors. There should be changes where practices are outdated and inspectors should show a degree of flexibility where it is demonstrated through research and evidence that the best needs of children are being met.
Further investment is needed particularly for subsidising staff wages. Plugging the staff crisis brings about better quality for children. However subsidised staff wages should not help increase profits for owners of services. The receipt of staff funding should again be linked to inspection outcomes and a fair pay-scale and conditions for employees.
Ireland can never provide a Scandinavian model of care due to our taxation levels. However, an Irish model that forces upon us improved working standards of pay and conditions, a more transparent inspection process linked to funding, and improved education of parents can bring about a world class Irish model of care which provides best outcomes for the children of our nation.
It was incredibly sad and distressing to watch last night's documentary- for those involved directly at the settings, but for our industry as a whole. Parents have enough guilt when trusting the care of their children to someone else. But from my experience childcare workers love the children under their care as if they were their own, and they do their best by them. So is this a reflection of the industry as a whole? No it's not, but it's a wakeup call that we still have more work to do to get it right.